Self Storage For Your Furniture
Clearing out a few items from your house or business gives you more space to clean and organise. Store couches, desks, wardrobes, chairs, and other large items. Temporary storage is also a great way to plan a move. You can store your furniture while you transport the rest of your belongings. Call us today to check the availability and prices of our furniture self-storage units.
Top Reasons to Store Your Furniture
Furniture storage facilities are useful in many situations, giving you a secure location for short-term or long-term needs. Some of the main reasons that people use our storage for furniture include:
Pack at your own pace
Protect your furniture
Free up more space
Home renovations
Frequent deployments
No matter the reason, we give you ample space for storing your furniture. The containers measure 20 feet long by 8 feet wide by 8 feet tall. You can easily fit multiple items in a single container to instantly free up space in your home or business.
Pack at Your Own Pace
Using a storage facility gives you more flexibility when moving. Most homeowners wait until they have the keys to the new place and then start transporting items. This forces you to rush the moving process, which adds to your overall stress.
By storing furniture in one of our secure containers, you can start packing in advance. Go room by room to limit last-minute packing.
Protect Your Furniture
A self-storage container offers greater protection for your furniture when moving or renovating your home. Leaving the furniture in your house may increase the risk of damage when carrying heavy items or trying to work around the furniture.
Along with getting the furniture out of the way, you ensure that it is stored in a safe location. Our facilities are monitored with CCTV systems and include durable metal containers for shielding your furniture from the elements.
Free up More Space
One of the main benefits of furniture storage is the extra space that you gain. When you start packing up a home before moving, you may struggle to organise your household items due to a lack of space. Clear up some rooms by storing a few large items in a storage container.
An overcrowded room can easily add to the stress of trying to clean. The clutter may even create a hazard. As most homes have at least one room dedicated to clutter, getting a few items out of the house may remove some of the hassle associated with cleaning.
Home Renovations
Freeing up space is useful when packing, as it clears the way for sorting the rest of your possessions. However, extra space is useful for more than just moving.
You may need more space when completing home renovations or cleaning the house. For example, you may not have a convenient place to set your living room furniture when replacing the flooring or painting the walls. Instead of cramming everything into another room or covering the furniture with plastic, you can safely store it in a self-storage container.
Frequent Deployments
For those in the military or that work overseas, your living arrangements may be temporary. You can deal with frequent deployments by storing furniture and other possessions in a self-storage unit.
Using a storage unit allows you to avoid the hassle that comes with switching apartments or living spaces frequently. You can still access your household items and furniture whenever you need without rushing to store everything before a deployment.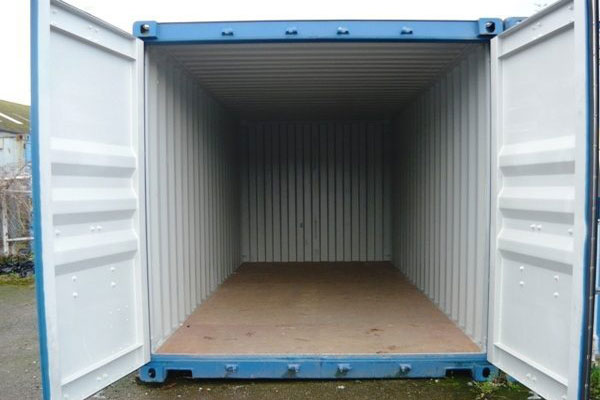 Free Up Space with Cork Storage Centre
Our containers offer optimal storage for furniture. You get 160 square feet of storage, which should accommodate several rooms worth of furniture.
We started our storage business over 15 years ago and continue to deliver reliable self-storage solutions for businesses and homeowners. Along with offering space for your furniture, you receive the following benefits:
Accessible storage
Secure facilities
Multiple locations
Affordable prices
We make it affordable and convenient to store furniture. Our storage containers start at €213.42 per month at our Centre Park Road furniture storage facility. We also have locations on Old Mallow Road and in Killumney.
Our storage containers are also easily accessible. The drive-up storage units allow you to pull your car up to the unit for unloading furniture. The containers feature large double doors for easy access to the interior.
After storing some of your furniture, you may decide to store additional items. With plenty of space, you can start clearing out your house before your next move or renovation project.
Get in touch for more details on furniture storage in Cork!