Main Content
Business Storage
Store your business goods and free up space
Builders & Trades
Space for equipment or machinery
Household Storage
Store household goods or general items
Car & Boat
Inside and outside space available
Mini Workshop
We have allocated units with electricity
Shop Merchandise
Extra storage for your merchandise
Storage Units Cork – Locations
Our main facility is located in Docklands on Centre Park Road with easy access to South Link.
Customers have direct access to their unit, making loading and unloading items more convenient.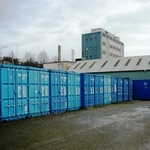 1.2 km from the city hall
20 ft long storage containers (160 sq ft)
Electricity available on request
24/7 Access and patrolled by CCTV
Price is 40 euro plus vat per week (213.42 incl vat per month)
Open storage & yard space available
Can be leased into small or large plots
Ideal location for a range of lease purposes such as for business startup, plant, builders etc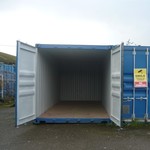 20 ft Containers and small to medium warehousing
Both locations are approximately 10 km from Cork city
Electricity also available
Prices starting from 125 euro per month
Storage Tips
Plan your storage space and see what size is required
Make sure to store frequently used items near the front of your unit
Stack heavier equipment on the bottom and lighter equipment on top.
Try to use boxes that are a uniform size as they're easier to stack
Leave small walkways between boxes and furniture in your storage unit so you can easily get to the items you want
Measure your items or equipment – Our storage containers are 160 sq ft or 20 ft by 8 ft long and 8 ft wide