Affordable Storage Solutions on Old Mallow Road
If you live outside Cork, you may not want to travel to the city to access a self-storage unit. At Cork Storage Centre, we operate multiple facilities, including a storage facility on Sluggera Cross, Old Mallow Road off N20.
The Old Mallow Road location is about 12 kilometres from Blackpool, Cork. It is a convenient spot with access to drive-to-storage containers for business or personal use.
We currently charge €140 euro per month for storage units at this location.
Why Use Self-Storage Units?
Self-storage is an affordable way to get rid of clutter or store excess items. Some of the reasons to consider using self-storage units for your business include:
Free up space at your workplace
Expand your inventory
Prepare for a relocation
Set up a remote workshop
Use a storage container if you run out of space at your workplace. With 160-square feet of space, our large containers offer plenty of room for equipment, goods, and documents.
You may even choose to use the extra space to expand your inventory. Our storage containers offer a convenient location to keep the merchandise, allowing you to add more to your onsite inventory.
Moving items into a storage container is also a useful way to prepare for relocation. Relocating an office or business is often stressful. Placing equipment or other items in storage can help you stay organised, eliminating some of the challenges associated with relocation.
We can also supply electricity on request to your container, which is a great choice for setting up a remote workshop. If you have a small business but do not yet have space for your equipment, you can use a storage container as a temporary workshop to launch your operations.
Homeowners also benefit from self-storage solutions. Thanks to our low prices and accessible location on Old Mallow Road, you can easily store furniture, appliances, and any other possessions that you want to get out of the house. Whether you are moving, cleaning, or simply storing valuable items, we have you covered.
Check the availability of storage units on Old Mallow Road today by contacting us here!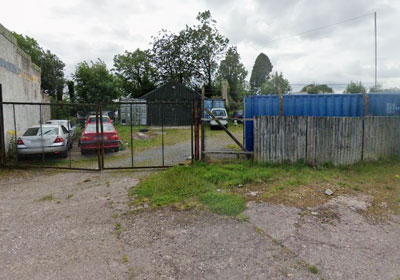 Where To Find Our Sluggera Cross Facility (no office located here)