Secure 24-Hour Self-Storage
Get rid of clutter, clean out your office, or store excess inventory with affordable self-storage units from Cork Storage Centre. Our storage units are in the Cork City Docklands on Centre Park Road, which is about 1 kilometre from N27 and City Hall. Explore the benefits of hiring our spacious storage containers in Cork.
Common Uses for Storage Units in Cork City
We offer a flexible storage solution. You can store almost anything at our secure facilities if it fits in your container. Our storage units are suitable for a wide range of uses, including:
Backup storage for retailers
Equipment storage for builders
A small workshop for tradespeople
Storage for online shops
Extra space for restaurants and local businesses
Temporary storage for moving
Storage for seasonal items
Online shops
Retailers and restaurants
Builders
Businesses and individuals benefit from self-storage. You instantly gain more space for whatever you need to store, from equipment to personal items.
A storage unit can act as an extension to your business. It gives you more space for organising excess inventory or supplies.
You may also need more space to grow your business or for dealing with relocation to a new facility. Do you have a room that is full of clutter? Use a storage space to clear out tools or furniture and sort through your remaining possessions.
Homeowners frequently use self-storage for spring cleaning or moving. However, there are many additional uses. You may need space when downsizing your home or storing your hobby equipment.
Our premises are also patrolled by CCTV. Storage containers can be accessed by arctic trucks in allocated yards.
Why Should You Use Self-Storage Cork City?
Along with providing an effective solution for a variety of storage needs, our self-storage units come with many advantages, such as:
Access to your items 24/7
Protect valuable items
Save money on storage
Electricity is available
We offer multiple ways to store your items. Choose from 20-foot containers, open storage yards, and units with electrical access.
Access Your Items 24/7
We make it easier to store your items. After signing a contract, you receive a padlock for your unit and keys to the main gate. You can access your unit 24/7 – any day of the year.
Our storage units include drive-up storage containers. You can drive your car or truck up to the container to easily access your storage space.
Save Money with Storage
Our storage options provide the most cost-effective way to gain more space in a prime location. Adding more space to a home or renting additional space for your business may cost thousands.
We offer affordable rates for storage Cork city services. Consider renting storage instead of budgeting for an extension to your home or additional lease space. Our prices start at just €213.20 per month (including VAT).
Add Electricity to Your Self-Storage Unit
We have allocated units with electricity upon request. Hiring a storage unit with electricity allows you to add refrigeration for storing perishable items. You may also use electricity to set up a small workshop.
Small businesses, start-ups, and entrepreneurs may not have the funds to rent a local office or commercial space. By setting up a workshop in a storage container, you can reduce your operating costs and grow your business.
Contact us today to check availability and prices!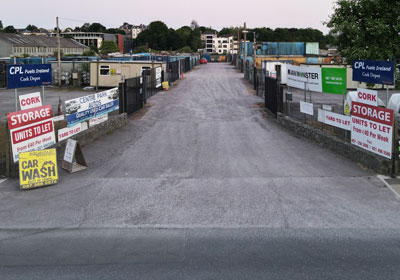 Open Storage Yards
We have yards for rent and can split into plots with an allocated container.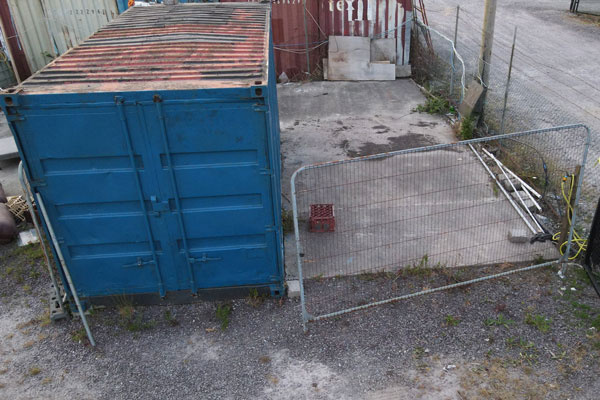 Where to Find Us