Why Use Personal Storage
If you're moving house or need to free up space, Cork Storage Centre can help. Personal storage units provide a versatile solution to handle any of your storage needs. From moving into a new home to clearing clutter, you can use your storage space to hold all types of household items. Common storage uses include:
Car storage
Storage for seasonal items
Storage for moving
Recreational equipment storage
Storage when downsizing
Space for a small workshop
Jet skis and outdoor sports equipment storage such as canoes, bikes etc.
Instruments such as piano's, violins or guitars
Equipment such as exercise or garden equipment
Seasonal furniture such as tables and chairs
The containers measure 20 feet long by 8 feet tall and 8 feet wide. You get 160 square feet of space, which is about the size of a medium-sized room. We also offer yards to rent for storing cars, trucks, plants, and items that may not easily fit in a storage container.
The bottom line is that storage units help you clear out items that could get damaged in your home. You have more space for staying organised without having to get rid of large items that are awkward to store in your home or garage.
Easily Store Your Household Items and Furniture
Our personal storage in Cork makes it easy to store all types of household items, including furniture and large appliances. We have drive-up storage containers with large doors. You can pull right up and carry items directly into the container.
You should have more than enough space for your furniture and other items. If you need extra space, you can add another container.
Find Space for Your Hobbies and Recreational Gear
A storage container provides the perfect space for storing seasonal items and recreational items. Instead of cluttering your home with seasonal items, store them at our secure personal storage facilities. Store your jet skis, snowmobiles, and other recreational items that you may only use a few times per year.
Other uses include storage for exercise equipment, garden supplies, or other hobbies. Our containers are also suitable for sports equipment, such as bikes and canoes. You can still access these items whenever you want without worrying about them taking up valuable space in your home or garage

Set up a Small Workshop for a Hobby or Side Venture
Our facilities include select storage units with access to electricity. Electrical access allows you to add refrigeration or use the space for other purposes, such as a small workshop.
Using a storage container as a small workshop keeps you from cluttering your home. Whether you have a hobby, such as woodworking, or a small side venture, you can get the space needed for your projects without spending a fortune. By choosing a unit with electricity, you can operate power tools and other equipment in your makeshift workshop.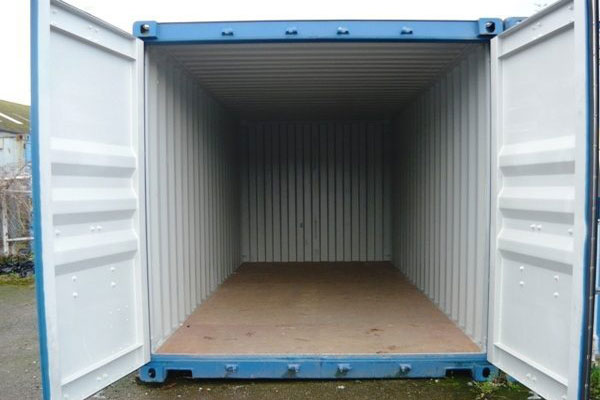 Where Is Personal Storage Near Me?
We operate a number of storage facilities in the area to ensure that you have a convenient location for your personal storage needs. Our main facility is on Centre Park Road in the Marina. We also operate locations in Killumney and on Old Mallow Road.
Along with multiple locations, here are a few of the reasons to consider using our storage units:
24/7 access to the main facility
CCTV monitoring
Drive up to storage
Affordable monthly prices
Short-term and long-term storage
We make it easier to store your personal belongings and have been in business for over 15 years. We provide secure storage with CCTV monitoring and durable containers to protect your possessions. You can access your items 24/7 on our main household storage facility Cork. You receive a key to the main gate and a padlock for your container. Get in touch today to enquire about prices and availability!