Open Storage Yards to Rent
If you have a truck, plants, or other items that may not fit in a container, consider using open storage. Centre Park Road has good passing trade and makes these yards ideal for a range of business lease purposes. If you need extra space for plant, trucks, etc we can allocate yard storage space to accommodate your needs.
We offer affordable yards to let. We can also split the open spaces into allocated sizes to meet your specific storage needs. Other reasons to store items in a yard to rent include:
Save space at your existing facilities or worksite
Store equipment in an accessible location
Protect large equipment or machinery from theft
If you are starting to run out of space at your business or construction site, store items at our storage yard. You can store almost anything in our yards. We have space for all manner of vehicle, equipment, and machinery.
Save Space at Your Site
A crowded worksite or warehouse creates additional risks of accidents and damage to equipment. Whether you need more space at a construction site, warehouse, or stockroom, our yards may be the right fit. You can free up space to give employees more room for moving equipment or machinery.
Store Equipment Nearby
Builders and construction crews may need a convenient place to store equipment, tools, and supplies. If our facilities are closer to your worksite, storing equipment at our location may save time. This keeps workers from needing to drive back and forth between sites.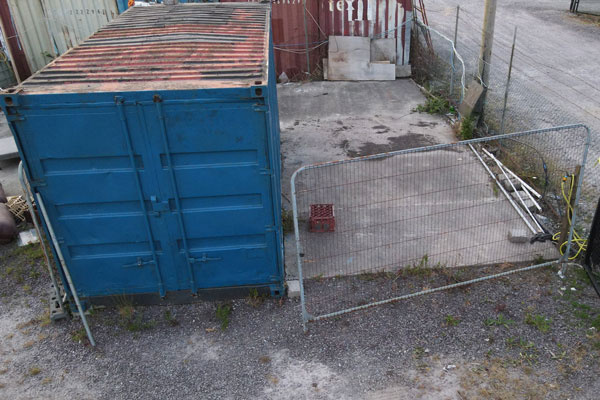 Your Source for Yards to Rent
A storage yard is a convenient place to park a truck or work vehicle. However, you also need to ensure that the yard is secure.
At Cork Storage Centre, we have gated facilities with 24/7 CCTV monitoring. After you sign the contract, you receive a key to the main gate.
You can access your yard storage space at any time of the day or night. Our facilities are accessible to customers 24 hours a day and 7 days a week.
Along with a secure facility, we provide additional benefits compared to other storage providers. We have over 15 years of experience serving the residents and businesses of Cork. We also aim to give you the fairest price for storage.
Contact us today to enquire about yard storage prices and availability.